FOR IMMEDIATE RELEASE - March 11, 2017
OCALA JOCKEY CLUB INTERNATIONAL 3-DAY EVENT
SET FOR NOVEMBER 2017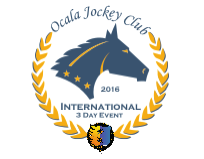 Clayton Fredericks jumping through the iconic carved fish water jump complex.


The cross-country courses for CCI1*, CCI2* and CIC3* have been carefully improved and maintained.

Riders have praised the OJC footing and the long galloping courses winding through rolling hills and among majestic oak trees.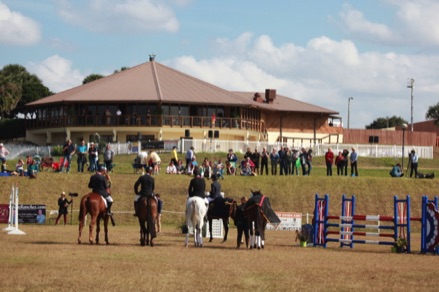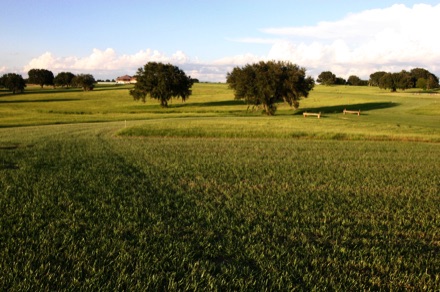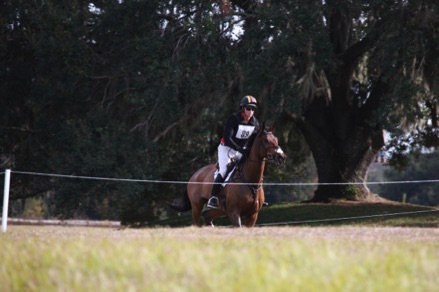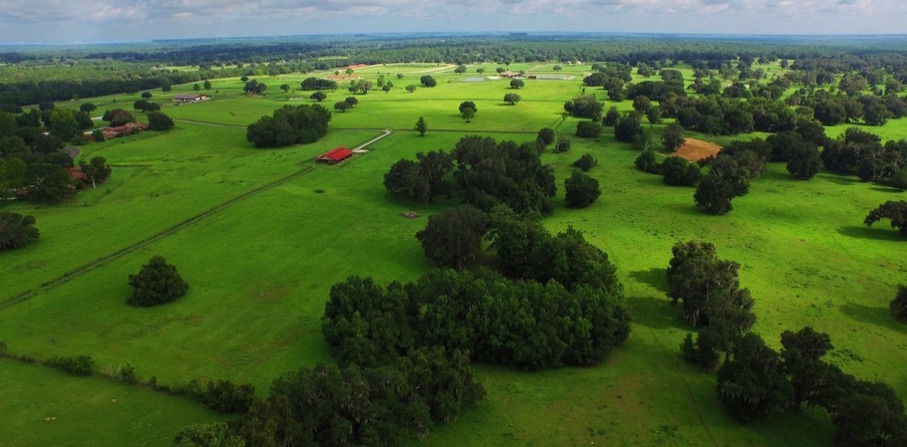 The cross-country courses wind over the miles of rolling hills of the farm, through the oak tree-studded parkland setting.

Ocala Jockey Club cross country design and build team (from left): Tyson Rementer, Clayton Fredericks and Mike Etherington-Smith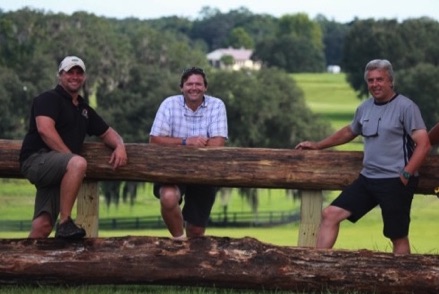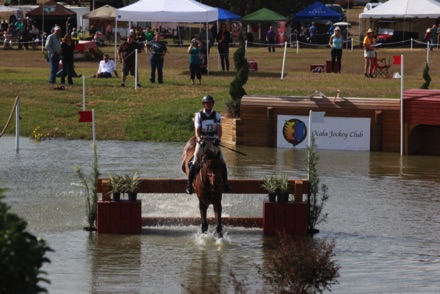 Leslie Law riding over the cascading water fall jump feature in the 2016 Ocala Jockey Club International 3-Day CIC 3*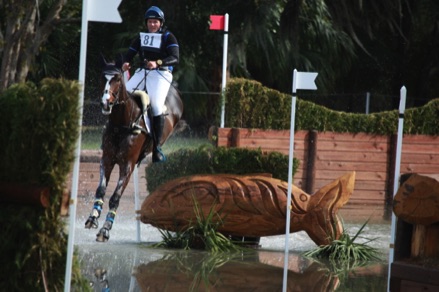 The main arena provides spectator-friendly viewing from around the arena and the VIP area inside the OJC clubhouse.
Reddick, FL —The Ocala Jockey Club is pleased to announce the CIC3* and CCI1*/2* 3-Day Event will take place November 16-19, 2017. Shelley Page, long-time respected eventing organizer who will be leading the eventing organizing team for the 2018 WEG Tryon, is the Event Organizer. Shelley states, "I am very excited to be involved with such a prestigious Event and working with a fantastic Organizing Team." Alec Lochore is returning as part of this Organizing Committee and brings his vast experience from the world stage of organizing eventing competitions at the Olympic levels.
The CIC 3* course has been designed by Mike Etherington-Smith, former head of British Eventing, and the course designer for the Sydney & Beijing Olympic Games as well as the Kentucky CCI4*. Mike said, "I am happy to be back as part of the team. OJC is a great venue and has some of the best footing I have seen in the USA." Olympian Clayton Fredericks will again design the CCI 1*, and 2* courses. Tyson Rementer will be returning to build the cross-country jumps. Riders are excited to have the same course designing team back.
The OJC facility, with its rolling hills and showcase old-growth Spanish-moss-laden oak trees, is a crown jewel in the horse country of Ocala, Florida. About 200 acres of the 950-acre Ocala Jockey Club property serve as a Thoroughbred training farm, and the facility also includes townhouses and an iconic 9,700 square-foot clubhouse, a unique venue for weddings, event hospitality, meetings and other special events.
For more information on the 2017 Ocala Jockey Club 3-Day International Event, contact:
Shelley Page, Event Organizer
(352) 266-3970